Imagine a fleet of solar-powered rental boats available to all in major cities throughout the world. It's already happening in six cities, and 150 others are interested. We spoke to Carl Kai Rand, founder of Denmark's GoBoat.  
"You might say that the idea came out of frustration," said Carl Kai Rand. "I love being at sea, and it was frustrating to see that it's not available to everyone. Seeing a city from the water is very different. There should be a simple way to make this available to everyone, without the substantial investment and commitment of boat ownership."
That was four years ago. At the same time, Rand was developing and designing a new breed of sustainable motorboats. That fit well into the concept. As soon as the idea was born, things went very quickly. Three months later, he and his team had official approval from the Copenhagen city council. Three months after that, their terminal building was in place in the harbor.
"The roof has 70 square meters of solar panels, enough to charge all our boats with 100% green energy. Presently, we have 32 boats running here in Copenhagen," he says.
Eco-Conscious and Easy to Use
The boats are built for sustainability at every step. For example, plastic bottles make up part of the foam sandwich in the hulls. The electric propulsion is powered by industrial gel batteries. The boats are slow, affording time to relax and ease of operation.
In 2016, 120,000 people took to the water with GoBoat. Most of them spent a few hours, exploring canals and the city's waterfront with a picnic basket on board. Aalborg, London, Malmö, Stockholm, Perth and Canberra already have similar fleets of rental boats.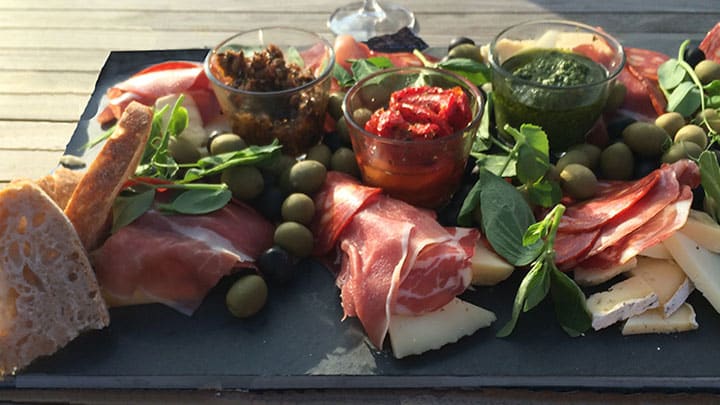 "Without even asking or informing anybody, we have had requests from 150 cities worldwide," says Rand. "So far, we are established in seven cities. But right now, the plan is to wait on further expansion until the concept is more developed. An important part of the GoBoat concept will be an app with which you can book your boat, pay and communicate, much like what you see in housing and cars—AirBnb, GoMore and so on."
The app also will make it possible to control boat functions from a smartphone, turn it on and off, check charging and see where the boat is at any time. "We definitely want to be a part of the new sharing economy."
Up to Eight Persons
GoBoat staff drive around to make sure the boats are okay. There is also a service boat ready to pick people up if assistance is needed. Copenhagen prices are a bit above 50 euros an hour, with discounts for longer rentals. The boats can carry up to eight persons.
"We spend a lot of time on R&D, and we don't put anything out there unless it's thoroughly tested. If we cannot succeed with our innovation and technology, and if we cannot be the first ones to really make this work, then we will have missed our chance," says Rand.