The SoelCat 12 is a solar-powered electric catamaran. According to Soel Yachts, the boat is "integrally designed" for electric propulsion right from the first lines drawing to the matched propeller. The lightweight yet tough and durable fiberglass construction, along with the large solar roof and the super slender hulls are the major key factors for the vessel's high performance when it comes to speed and range.
It requires no fuel at all. According to the company, it can save up to 142 tons of CO2 annually compared to a conventional propelled vessel with 200-liter-per-day fuel consumption. When the SoelCat 12 is not in use for electric sailing, one's AC power bill can be greatly reduced by the vessel's 8.6 kWp solar array.  The solar-powered electric catamaran then becomes a mobile power station, which is able to feed back into the grid or provide power where no grid is available. In case of no sunshine or nigh-time cruises, the 120 kWh lithium battery systems supply all the energy needed.
The SoelCat 12 is the first energy autonomous vessel for the ecotourism industry and it will pave the way for more sustainable coastal water vessels.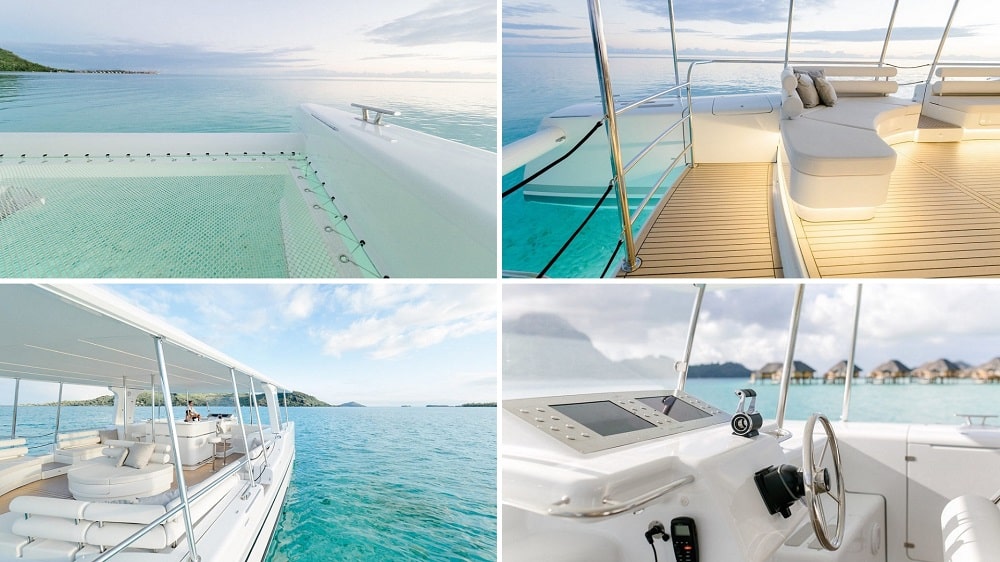 Credit: Soel Yachts